Guided tour / Privatization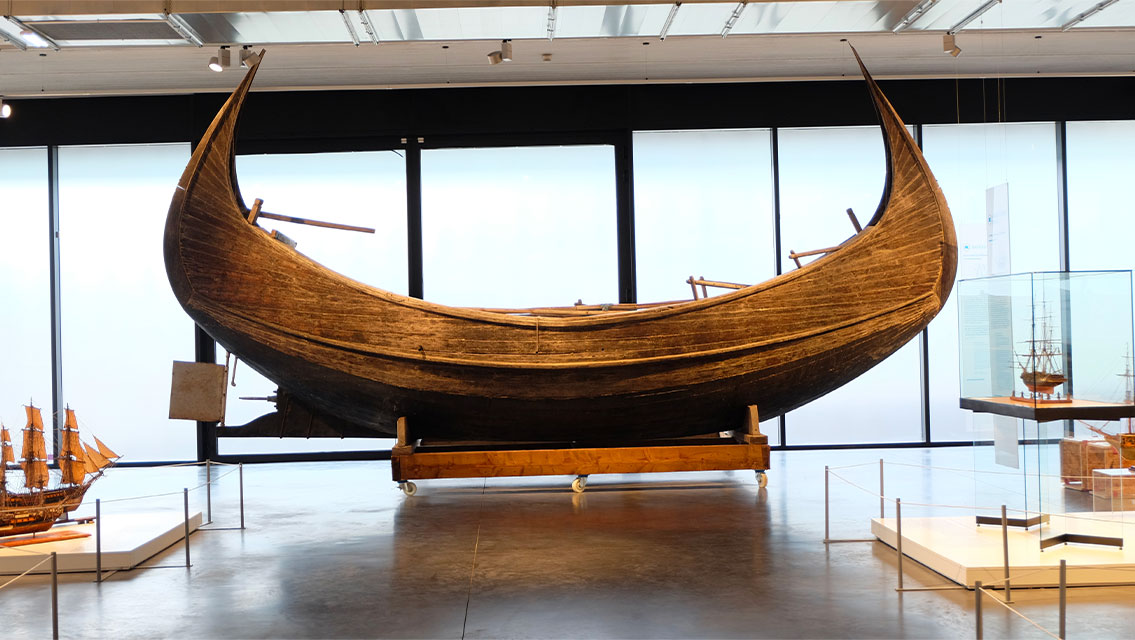 Plan your visit / Buy tickets
Choose your formula
Adult Group Visits
Spanning prehistory to the present day, discover the great history of navigation through major art works and treasures from the collections of the Musée Mer Marine. Carry on with the "Paradoxes" exhibition, a gripping confrontation with the monumental works of contemporary artists environmentally conscious about the Ocean.
Children Group Visits
A playful way for young sailors who are ready to embark on an adventure with not only great heroes of the sea, explorers of uncharted lands and captains of aircraft carriers, but also pirates and great figures of offshore racing. On top of that, children are introduced to the beautiful fragility of the ocean, in need of protection since it is being threatened.
School Visits
From the sea battles of ancient times, to the expeditions of the 18th century that brought the Lumières on the ocean, and the current burning topic of immigration to America – this epic tale relies on the Musée Mer Marine's significant historic resources to be told. Besides, the "Paradoxes" exhibition deals with the sustainable development strategy related to the ocean through committed art from great contemporary artists.
Workshops
The Museum offers a wide range of workshops, regularly renewed, that are designed around the thematics highlighted by our exhibitions and the current events related to the ocean and the cultural sphere. Fun and educational, these workshops build children's awareness on the promotion of our cultural and natural heritage, while allowing them to bring home a souvenir.
Birthday
Located in an aesthetic and original setting, the Musée Mer Marine offers customizable layouts and activities in order to make this moment special for your children's birthday.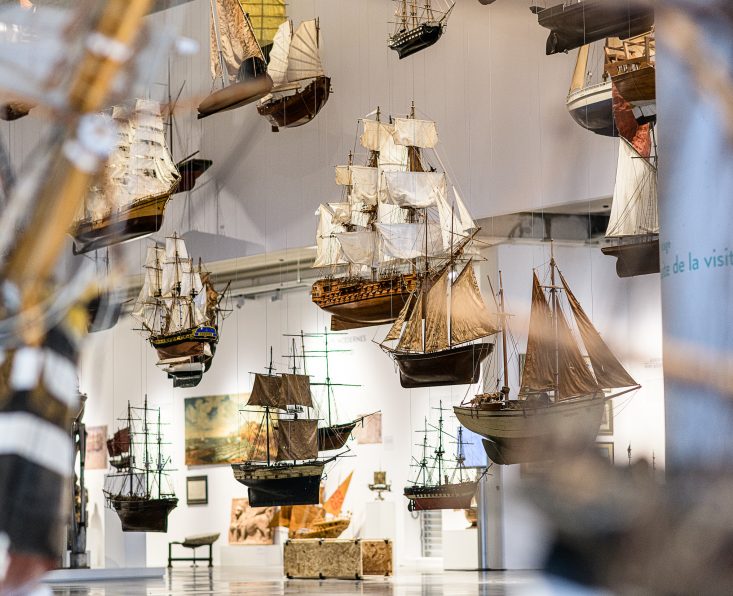 Are you looking for an exclusive and atypical venue for your events in Bordeaux?
Immerse yourself in the heart of the Musée Mer Marine in Bordeaux and escape into this architecture of pure forms, you will be surrounded by ancient works, boats or extraordinary and monumental works of modern art.
– The Auditorium:
With its 300 seats and its giant 20 m2 LED screen, everything is in place to help you host your corporate events in Bordeaux in the heart of the Bassins à Flots.
– The Entry Hall
– The Mezzanine
– The Temporary Exhibition room
– The Second Floor of the Permanent Exhibition: In the heart of Planète Ocean, the floor dedicated to the protection of the seas and species, you will be in the middle of dozens of art works that denounce and contribute to the preservation of our planet.
Your events may include a visit of the permanent or temporary exhibitions, either in the form of self-guided tours or with the support of an experienced guide.
Please contact us for any information or to download our booklet.
See you soon at MMM!