Guided Tours
Permanent Collection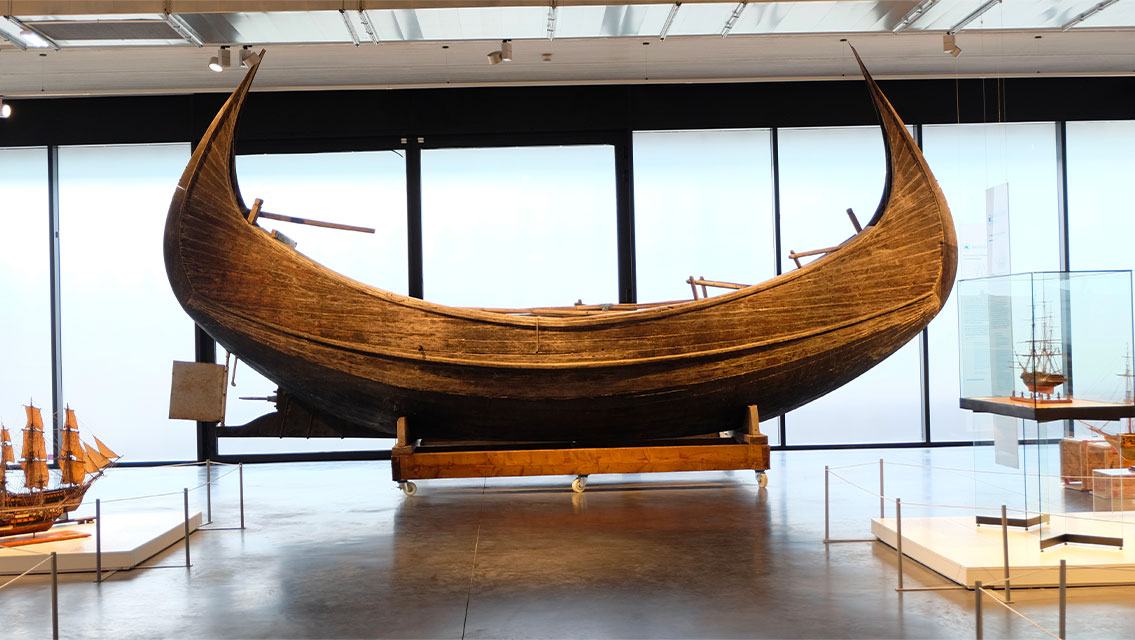 BEYOND THE HORIZON
GF and 1st Floor
Guided tours for adults
From Prehistory to the present day, come and discover the great history of navigation through the highlights and treasures of the Musée Mer Marine collection. Continue your visit with the « Paradoxes » exhibition, a striking confrontation with monumental works of contemporary artists, who are concerned about ocean conservation issues.
Guided tours for children
A fun course for young sailors ready to embark with the great heroes of the seas, from the explorer of unknown territories to the commander of an aircraft carrier, including pirates and great figures of ocean racing. The second part shows the beauty and the fragility of oceans and provides the knowledge required to protect them.
Guided tours for schools
From the naval battles of Antiquity to the great migrations to America, including the expeditions that brought the Enlightenment on the seas during the 18th century, this great history of navigation is based on the important historical resources of the Musée Mer Marine. Then, the « Paradoxes » exhibition displays sustainable development issues related to oceans and seas, through the work of great contemporary artists.
COVID-19 : The MMM is currently closed.
Temporary Exhibition
Workshops
The Musée Mer Marine offers a renewed choice of workshops on the themes highlighted by the exhibitions, also in line with news of maritime and cultural worlds. Fun and educational, the workshops raise awareness about the enhancement of cultural and natural heritages, and provide opportunities to bring a souvenir home.
Birthdays
In a beautiful and original setting, the Musée Mer Marine offers personalizeable spaces and entertainments to turn your child's birthday into the most special occasion.
Information request